SF6 Gas cart for small gas compartments
The RFA modular SF6 Gas cart consists of 2-6 modules that can be matched as needed.
RFA is designed for gas recovery and treatment in small-scale SF6 gas chambers(0-100kg). It is equipped with one high-speed oil-free compressor as standard, which can operate two compressors in parallel to improve the recovery speed. The vacuum compressor can finish the negative pressure recovery of the gas compartment < 100pa to meet the IEC standard. The refrigeration module improves work speed and increases the processing capacity of sulphur hexafluoride gas.
RFA equipment is small and convenient for transportation and use. Multiple modules can be freely combined, with pipelines connected through quick-connect fittings and a control panel for centralized control.

| RFA | Technical Data |
| --- | --- |
| Compressor | 4 m³/h for 1 module.Expandable to 2 modules 8m³/h |
| Vacuum Compressor | 7.2 m³/h @ Final Vacuum ≤30 pa |
| Vacuum pump | 17m³/h Final Vacuum <1mbar |
| Cooling system | Optional |
| Filter | External filter |
| Operation | Manual |
| Power supply | AC380 V, 3-phase, 50 Hz ±10 % |
| Dimension | L1020mm,W550mm,H700mm |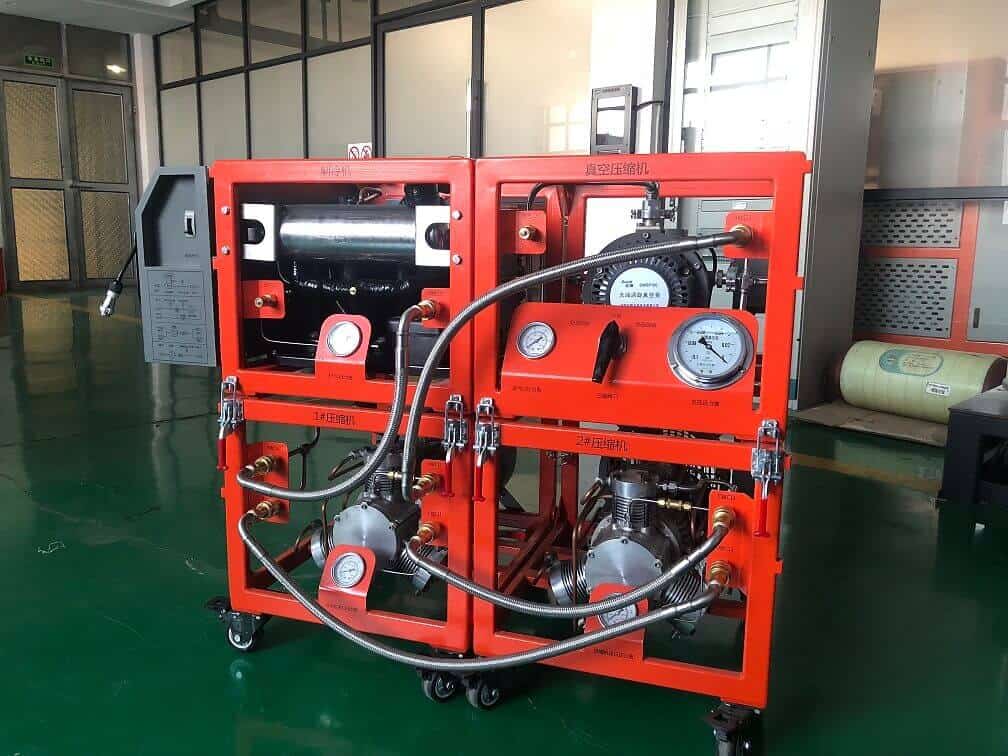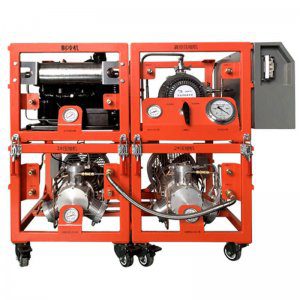 Other features
:
Combined structure.Modules can be used independently
Quick-plug Self-closing couplings
Standard configuration 5m connecting pipe